If you visit one of our product pages and the item is out of stock, we now have the option for you to set up an email alert to be notified when the product is available again for you to purchase!
Please ensure your postal code is correct in the 'Ways to get your order' section beside 'Delivery to'. If not, use the 'Change Postal Code' option to update it before clicking on 'Notify me when available'.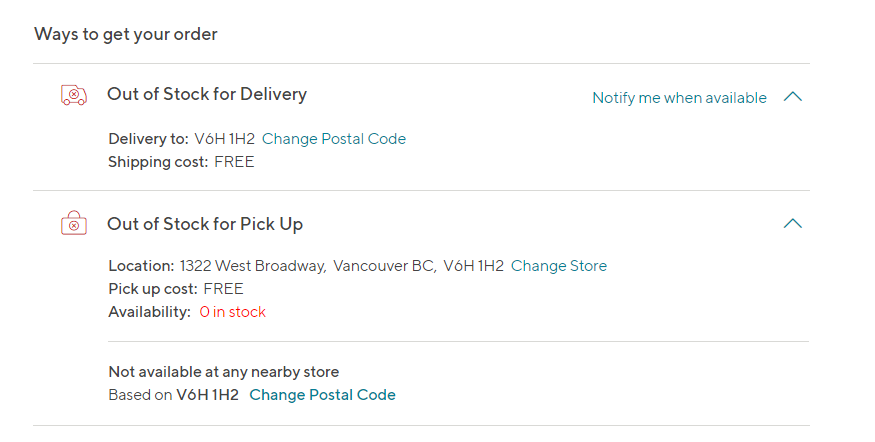 When you click 'Notify me when available' this will open a window like the below where it will ask you to fill out your email address and submit your request by clicking the 'NOTIFY ME' button. Once you've completed this, you'll be one of the first to know when the product is ready for purchase again!